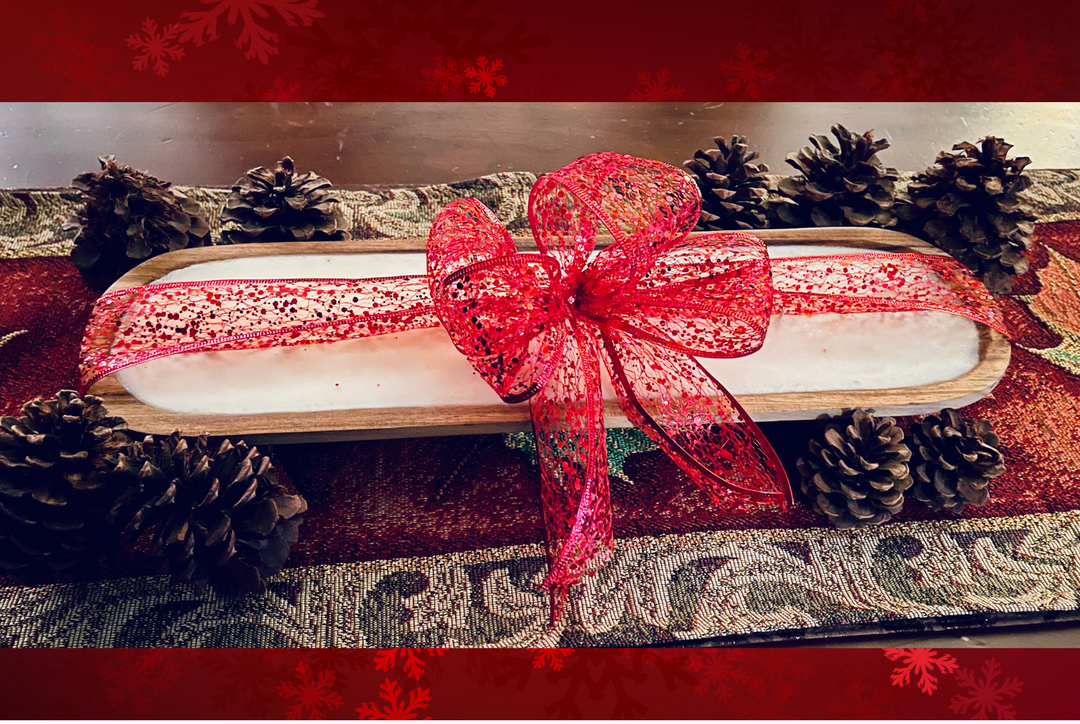 Dough Bowl Candle, Hand Poured Candle, Soy Candle, Natural Wood Bowl, Scented Candles
Regular price
$65.00
Sale price
$50.00
/
---
Natural 5 Wick Dough Bowl Candle | Hand Poured Candle | Soy Candle | Farmhouse Style Home Decor | Natural Wood Bowl | Scented Candles
These 5 Wick Candles are approximately 19" x 6" x 2" (though they do vary due to the hand-carved nature of the bowl) and have approximately 2 pounds of pure fragrant soy wax. Soy wax burns cleaner and longer than traditional parafin wax. Soy wax is natural and eco-friendly. The exterior of the bowl has been treated with fire retardant.
Burn in increments of 4 hours for best results. Trim wicks to 1/4" before each use.
All of our bowls are hand carved and are made to look like the perfect rustic farmhouse bowl. Some may have knots, holes, knife marks, minor cracks, or sap marks. These are a natural part of a bowl that has been made from raw wood. This makes each bowl unique with its character. Size, color, and shape may vary.
The rustic style will look beautiful in every room and will fill your home with a warm, delicious fragrance. Soy wax cleans up with soap and water. You can reuse your bowl for decorations or you can purchase a refill kit and have an amazing candle all over again.
Do not burn the candle all the way down to the wood. Do not leave candle unattended.