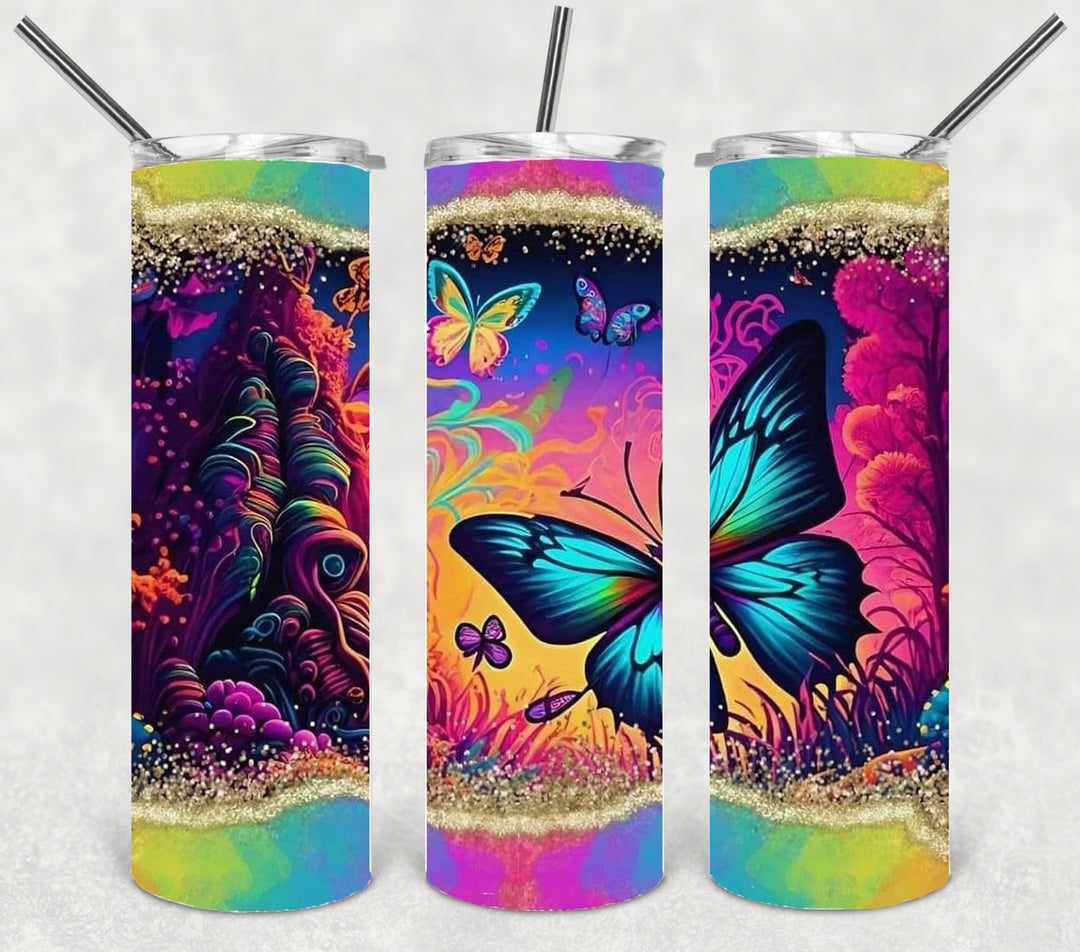 Butterfly Tumbler, Bright Butterflies, Vibrant Butterflies
---
Custom Printed  20 oz Stainless Steel Skinny Straight Tumbler
Tumbler Specs:
Stainless Steel
Vacuum Sealed Lid
Keeps hot drinks hot and cold drinks cold
BPA Free and Non-Toxic
Each tumbler comes packed in an individual box for gifting.
The design is baked into the tumbler with permanent sublimation ink—no Vinyl or Paint. As a result, the tumbler will not scratch or fade with normal wear and tear. The tumbler is digitally and professionally printed and is a complete "wrapped" design unless it is a small image that does not cover the entire tumbler. 
Each Item is handmade to order, just for you!
Please note that color can vary slightly from your monitor to the actual product due to screen resolution/brightness and natural variances with handmade items. Some of the images shown on the listing are digitalized and shown as mockups.
To prolong the life of the tumbler, it is recommended to hand wash only!